Home &raquo Links
Important Government Links
Mineral Titles Online (MTO)
Mineral Titles Online System - The Yellow Buttons -
make a map, look up a claim or survey parcel, get a claim, renew your FMC, etc.
Contact Mineral Titles Branch or a Regional Office
Mineral Titles Branch For information about getting and keeping, and renewing placer claims and leases, and some general information about what you can do on a claims, and how parks, reserves, private property and First Nations land affect things.

Regional Mining Offices For questions about what you can do on a claim, or whether you need a permit to work a claim. In the field, the law is sorta whatever the inspectors say it is, and the inspectors work out of the regional offices.
Law and Regulations
Legislation Page Mineral Tenure Act Mineral Tenure Act Regulation
Information Updates Pump Intake Screening Rules (PDF)

BCeID and Free Miner Certificate (FMC)
BCeID - apply for a Business BCeID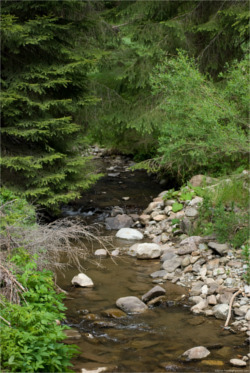 Note: you need a Business BCeID because you can use it to get new placer claims from the government - they consider that to be business.
Free Miner Certificate - apply for a FMC at any Service BC office or at any FrontCounter BC location. There is a form you can download on the Forms Page.
(To Renew a FMC, Logon to the Mineral Titles Online system and select the "FMC Client" tab.)
The Mineral Titles Website - Start Here
Mineral Titles Home page with many good links

FAQ Frequently Asked Questions

Fees (PDF) - Free Miner Certificate, acquiring and maintaining (ie. renewing) a claim, etc.

Recreational Panning Reserves where anyone can pan for gold and no one can acquire a claim

Placer Areas (PDF) A small map showing Placer Areas in BC

Forms & Publications with links to pages for: General Information, How To Guides, Maps and Forms

Forms with links to many of the forms you might need and related information, including the Physical Work Report Form, a link to the Landowner Notification page

Data & GIS with links to datasets, viewers, maps and publications
FrontCounterBC and (other) Online Applications
Online Applications including:
Suction Dredges in bedrock canyons (PDF) -
More Placer Mining Legislation
Legislation Page (Again) - The Mines Act, Mineral Tenure Act, Mineral Tenure Act Regulations, etc.

Water Sustainability Act main page
Most folks don't need these..."
Placer Mining Waste Control Regulation - The "1.5 inch pump" rule - or where it came from

Environmental Management Act - referred to in the "1.5 inch pump" rule, above

Health, Safety and Reclamation Code for Mines - Many rules for large mines, aspects for all mines, little for the small-scale miner to memorize if the miner has no employees and no one enters pits and, particularly, trenches.

WorkSafeBC - For large-scale mines and/or mines that have employees
Ministry of Forests
The actual name of the ministry is:
Ministry of Forests, Lands and Natural Resource Operations

Ministry of Forests, Lands and Natural Resource Operations For cutting trees - this page asks for a username and password twice, but you can click on "Cancel" both times and you can see the page.
Ministry of Environment
Water Stewardship For Water License Applications
---
Notices
Copyright 2011, 2012, 2013, 2014, 2015, 2016, 2017, 2018, 2019, 2020, 2021, 2022, 2023 by Brian Marshall &nbsp &nbsp bmarshal@agt.net

All images on this website are copyrighted by their owners and they may not be downloaded for other than personal use - republication, retransmission, reproduction or other use is prohibited.

Note: This page may contain images from FREEBigPictures.com.

INFORMATION PROVIDED BY THIS WEBSITE IS PROVIDED "AS IS", WITHOUT WARRANTY OF ANY KIND, EXPRESS OR IMPLIED, INCLUDING BUT NOT LIMITED TO THE WARRANTIES OF ACCURACY, MERCHANTABILITY, FITNESS FOR A PARTICULAR PURPOSE AND NON-INFRINGEMENT. USE AT YOUR OWN RISK.
---